Why Vyas Ayurved's treatments so powerful and highly recommended?

Vyas Ayurved follows the  8  powerful consultation steps of Ayurveda, which is why people experience remarkable improvement in their health upon starting our treatments. Vyas Ayurved has successfully helped more than 10,000 people across the globe through its proven Ayurvedic Medicines and detoxification panchakarma treatments.
What are the Eight powerful consultation steps in Vyas Ayurved's treatment which gives Remarkable results ?
Each and every client will be treated in Vyas Ayurved with these powerful 8 consultation steps. It helps find out the root cause of the illnesses, relieve them effectively and transform your body from illness to wellness.
MEDICAL HISTORY 

PULSE DIAGNOSIS

MEDICATION

DETOXIFICATION PANCHAKARMA TREATMENTS
5. DIET & LIFESTYLE RECOMMENDATIONS

6. HOME REMEDIES

7. APPROPRIATE EXERCISE & MEDITATION

8. FOLLOW-UP
Our consultation and Services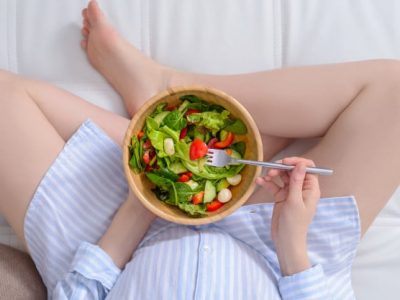 Don't wait anymore. Enrol to our exclusive pre-pregnancy detox program and get yourself prepared for the conception. 
Fertility booster
Healthy pregnancy
Conscious conception
Hormonal correction
Ayurvedic detox
We  provide  you the best pregnancy care from seating anywhere in the world.Enrol to our pregnancy care and get the best expert guide through your pregnancy.
100% Natural Antenatal Care
To be Moms Relaxing Therapies
Precious Pregnancy Care
Prenatal Counselling
Child's Immunity Building In Womb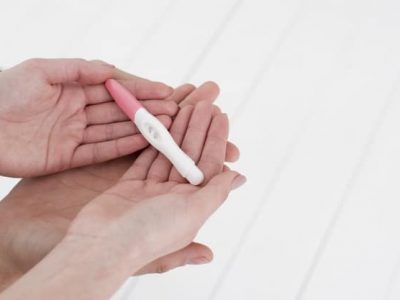 With proven ayurvedic treatments, we Ensure cure on infertility with minimal side effects on mother and child's health.
Stress Free journey
Natural & Effective remedies
No Side-effects
Healthy Married  Life
Panchakarma Detox
Mother and Baby Healthcare ​
With extreme personal care, we offer a suitable food plan, Panchakarma therapies, with 100 % Safe & Natural Ayurvedic Medicines, to take utmost care of yourself and your baby the best.
Enrol to our program and make yourself a healthy mother for your baby.
Harmonize Vata dosha
Improve your Agni
Shek Shegadi (Mom-n-Baby)
Health & Beauty Care
Child Care  & Happy Motherhood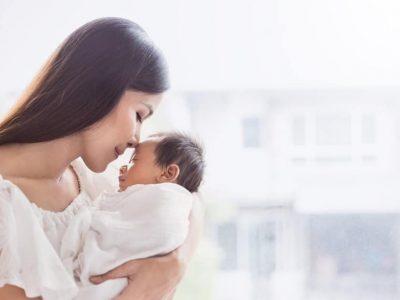 Suvarna Prashan is one of the 16 samskaras mentioned in Ancient Sanskrit texts. Bioimmune Gold (Kids) is effective throughout the growth phase of a child. Acharya Kashyapa has explained about 'Suvarna Prashan Samskar' in children and its benefits in Kashyapa Samhitha, Sutrasthana 18th chapter, 4-5 shlokas.
सुवर्णप्राशनं हि एतत् मेधाग्नि बल वर्धनम् ।
आयुष्यं मंगलं पुण्यं वृष्यं ग्रहापहम् ॥
मासात् परम मेधावी व्याधिभिर्न च दृश्यते ।
षड्भि मासै: श्रुतधर सुवर्ण प्राशनात् भवेत् ॥
Kids immunity and digestion
Kids Height-Weight ratio
Neurological boost for Memory & Intelligence
Preventive for Spectacles
Worm infestation and Bowel Movements
Woman is the foundation of the whole family tree. She has to take care of her own health to nurture the whole family. Throughout the journey from Childhood, Puberty, Motherhood or to a Post Menopausal age, we are with you to guide you!
Strengthen immunity
Herbal medication
Holistic healing
Panchakarma
Dosha balance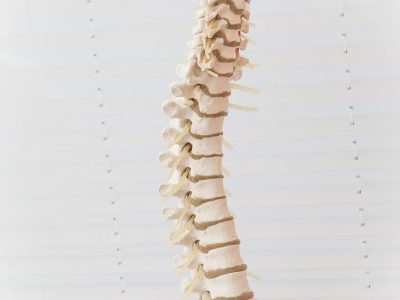 We provide a systematic approach towards the most common female hormonal disorder, affecting Women from every age group.
We correct disorders related to Digestion, Absorption, Menstruation and Hormonal imbalance, seen in PCOS/ PCOD .
Detoxification with Medicines & Panchakarma
Skin & Hair Care
Hormonal & Menstrual Balance
Helps In Body Shaping
Insulin resistance
Thyroid gland is one of the most important endocrine glands and it's disturbance shows symptoms like Fatigue, weakness, Weight gain, burning sensation, tendency of Constipation or feeling depressed. Consuming the Modern Medicines lifelong triggers the side effects from an early age, so it's better to start early.
No side effect with our Treatment
Works well in Hypo & Hyperthyroidism
Improves Ovulation & Fertility
Can minimise or discontinue the Modern Medicine support slowly
Mental Health improves
What our community members have to say?
Experienced and benefited by 10,000+ members. Here's what they think
वैद्य आरती व्यास यांची औषधे चालू केल्यानंतर माझ्या PCOS च्या समस्या कमी झाल्या. चिडचिड कमी झाली. गर्भ धारणा होण्यापूर्वी त्यांच्या कडे पंचकर्म केल्याने मला खूप फायदा झाला. गर्भारपणात कोणताही त्रास झाला नाही. त्या काळातही वैद्य आरती यांची औषध सुरू होती. त्या औषधांचा परिणाम माझ्या आणि बाळाच्या तब्येतीवर खूप छान झाला . त्यांनी माझ्या बाळाला Bioimmune ड्रॉप्स दिले आहेत. लहान मुलांसाठी त्यांची प्रतिकार क्षमता वाढवण्यासाठी आणि त्यांची भूक वाढण्यासाठी मला ते खूप उपयुक्त वाटतात. माझी बाळाला त्याची चवही आवडते. ते रोज आनंदाने पिते. सर्वतः पाहता आरती व्यास यांच्या सोबतचा माझा अनुभव खरंच छान आहे. मी तुमच्या आणि तुमच्या कुटुंबियांच्या आरोग्य समस्यांसाठी वैद्य आरती व्यास यांचे नाव सुचवेन.
Dravya's Hair Color Product ने मी तरूण झाले.अकाली केस पांढरे झाल्यामुळे न्यूनगंड वाटत होता. पूर्वीच्या मेंहदीमुळे केस ड्राय झाले होते.आता माझे केस साॅफ्ट झाले आहेत.आता मी दर महिन्याला Dravya's Hair Color प्राॅडक्ट वापरते.
Taking this opportunity to thank Dr. Mrs Aarti Vyas. I have known the duo couple since 2007. I was following Dr. Rajesh and his medication since then. I was introduced to Dr. Aarti Vyas by Vyas Sir, when I approached him during the 3rd month of my wife's pregnancy. Dr. Aarti guided us on the Masun Maas Chikitsa (Pregnancy Care) and that made wonders. My wife followed the medication and other instructions thoroughly. It helped us at an amazing extent. On 9th Feb 2011 were blessed with an angel, namely Amala. She is a gift indeed. Today she outstands any of her aged kids when it comes to maturity, understanding and behaviour. She was always a good girl. I never saw Amala crying day and night, falling ill and troubling any of my relatives ever during those days of "Shishu Avastha"(Infant Care). We both (Mrs Rashmi and I) had no issues bringing her up owing to Amala's calm and composed nature.. I strongly believe the Masun Maas Chikitsa helped my wife and my daughter.
माझ्या मुलीसाठी Biommune Gold Liquid (Kids) दिले आहेत.लहान मुलांसाठी त्यांची प्रतिकार क्षमता वाढवण्यासाठी आणि त्यांची भूक वाढण्यासाठी मला ते खूप उपयुक्त वाटतात. माझी मुलगी ते रोज आनंदाने पिते आणि तिला ते ड्रॉप्स आवडतात.
डॉक्टर आरती व्यास त्यांच्याकडे पंचकर्म केल्याने मला खूप चांगला फरक माझ्या मध्ये जाणवू लागला. जिथे मला बाकीच्या डॉक्टरांनी सांगितले की आपण काहीही करू शकत नाही.त्यामुळे मी माझ्या आवाजाबद्दल सर्व आशा सोडून दिल्या होत्या. पण यांच्याशी बोलले आणि त्यांनी दिलेल्या औषधामुळे 1 महिन्यातच माझा मलाच माझ्या आवाजात फरक जाणवू लागला. ज्या कारणासाठी मी त्यांच्याकडे गेले होते, तो त्रास 1 महिन्यातच नाहीसा झाला. वैद्य आरती व्यास त्यांच्याशी बोलून मला खूपच हलके आणि उत्साही वाटले.त्यांच्या क्लिनिक मध्ये सुद्धा खूप छान वाटते. त्यांची औषधे चालू केल्यापासून माझी भूक आणि झोप नियमित झाली.त्यामुळे मला व्यायाम करायला उत्साह वाटू लागला आणि मी माझ्या आरोग्यावर लक्ष केंद्रित करू लागले. सर्वतः पाहता आरती व्यास यांच्या सोबतचा माझा अनुभव खरंच आनंददायी आहे. त्यांच्या औषधामुळे माझी चिडचिड सुद्धा कमी झाली आहे.
Frequently Asked Questions