Pregnancy Care
Experience your Pregnancy Healthy & Special
Mother & child health care
Personal care & holistic health for Mother & a New born Baby
Panchakarma
Our Panchakarma therapies are authentic & safe for your healthy body & mind
Infertility cure
No more worry about infertility with our ayurvedic solutions
kids Golden Health
Restore your child's health through natural herbs, healthy food by considering Kapha's dominant stage, Immunity boosting methods and lifestyle changes.
My mission is to bring Holistic Wellness, unlimited energy and peace of mind through Ayurveda"

- Dr. Aarti Vyas
Dr Aarti Vyas, the founder of Vyas Ayurved and Ayurveda expert successfully helped more than 10,000+ people across  the globe suffering from PCOD/PCOS, female health problems, Infertility, Asthma, allergies, Thyroid, Obesity, Arthritis, Diabetes, Psoriasis, Mental health issues, like Depression, Chronic Fatigue Syndrome, Back pain,  Skin & Hair Problems, children health problems, and many other chronic health challenges.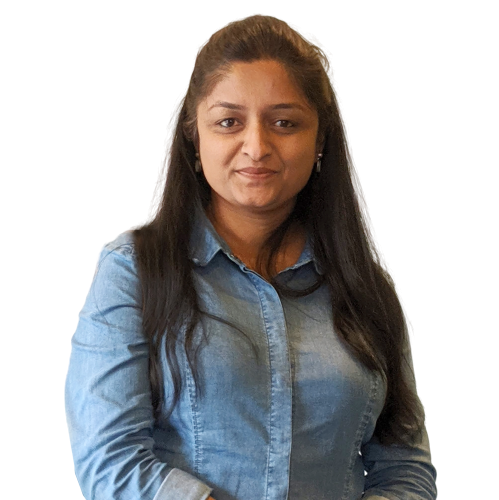 Dr. Aarti Vyas - Founder Vyas Ayurved
A touch of care from mother nature for Holistic health, Vyas Ayurved – The Most Trusted Ayurvedic centre.
Vyas Ayurved has been serving people worldwide with its proven herbal remedies and authentic ancient treatment methods. Our rich experience of 18+ years on Effective treatments  & Therapies are suited to the current day requirements and help achieving emotional, intellectual and mental wellness for all.

Our speciality in women health centric services and programs make sure our patients get proper care and attention in order to stay healthy as well as balanced across all phases of a woman's life specially pre / post pregnancy care and menopause.

Our carefully designed programs like Panchakarma, & Womens wellness etc. offer consultations on Diet routine, along with personal counselling. Proper lifestyle guidance under our expert's focuses completely on achieving the healthier version of you.
Successful
treatments results
We help you to restore your child's health through natural herbs, healthy food by correcting kapha dominant stage, Immunity boosting methods and lifestyle changes.

Our authentic Treatments offer a wide range of Panchakarma cleansing therapies that will detoxify your body and restore your vitality. Our team of trained therapists assures to deeply relax your body and mind in a safe environment.
Mental Wellness
(Men/Women)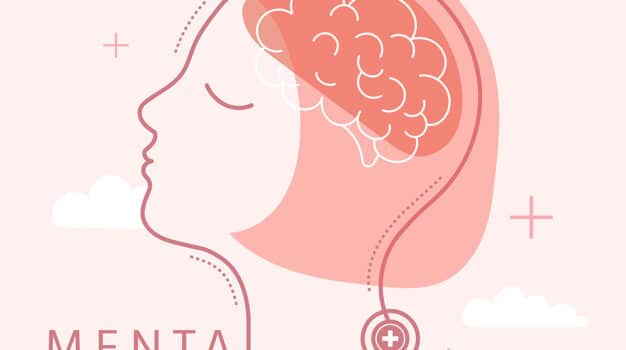 Mental wellbeing has an inseparable connection with your physical health.Our Ayurveda inspired mental  program  prepares you for daily challenges. Know More
Hormonal Correction
(Men /Women)
This  program focuses on Hormonal correction for your Metabolism, Nutrition, Reproduction, and influences Mental Health. Know More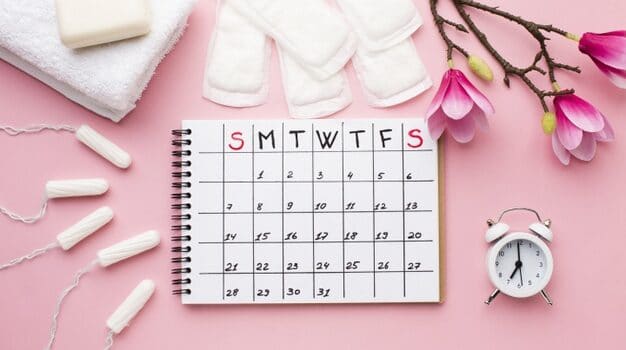 Our PMS program designed by our experts gives you a personalised care and focus on your mental and physical health adhering to the safe ayurvedic practices and medicines. Know More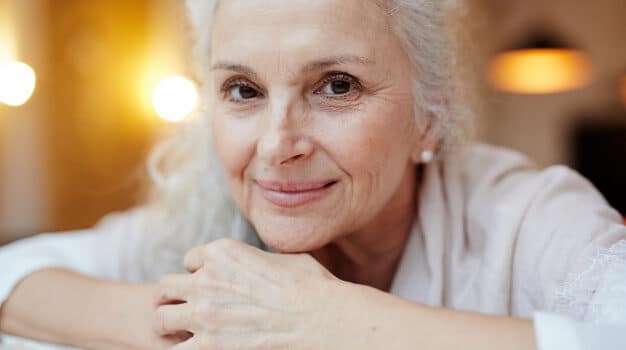 This program is designed to create a balance in your emotions and  maintain the stoppage of ovaries production. Know More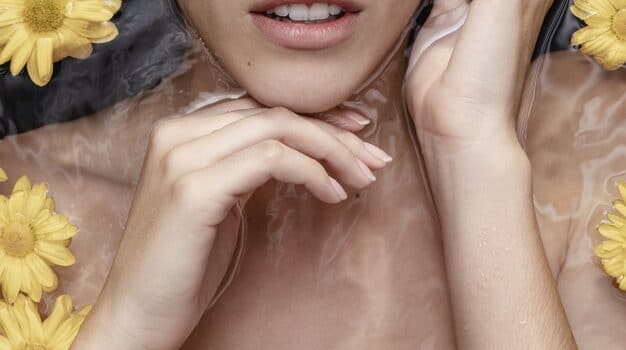 Our Treatments include cleansing, toning, exfoliated Healthy Skin, as per the Skin type and 100 % Natural and Safe way. Know More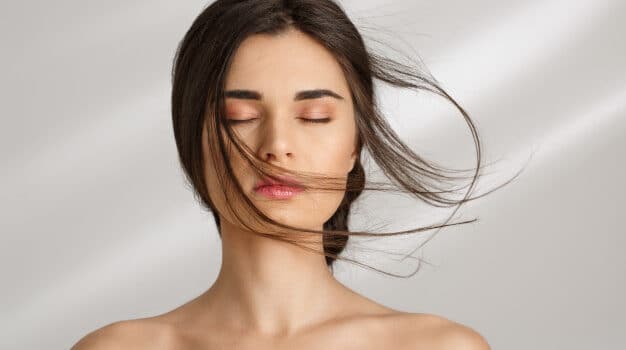 Our therapies like Shirodhara, Head massage & Hair packs and Hair care products, using 100 % Natural  Herbs, that provides lustrous & conditioned hair along with Healthy & Nourished scalp. Know More
Free Delivery of Immunity Booster Kit Across Pune,
Use COUPON - "PUNE"
Meet in the comfort of your own home.
Our remote consultation services are in compliance with preventive measures. Our primary care physicians offer a number of treatments during COVID-19 outbreak. This enables patients to be seated at home and get consultation on health conditions like Immunity, psychological support, morning sickness, baby massage and premenstrual burst.
What our community members have to say?
Experienced and benefited by 10,000+ members. Here's what they think
वैद्य आरती व्यास यांची औषधे चालू केल्यानंतर माझ्या PCOS च्या समस्या कमी झाल्या. चिडचिड कमी झाली. गर्भ धारणा होण्यापूर्वी त्यांच्या कडे पंचकर्म केल्याने मला खूप फायदा झाला. गर्भारपणात कोणताही त्रास झाला नाही. त्या काळातही वैद्य आरती यांची औषध सुरू होती. त्या औषधांचा परिणाम माझ्या आणि बाळाच्या तब्येतीवर खूप छान झाला . त्यांनी माझ्या बाळाला Bioimmune ड्रॉप्स दिले आहेत. लहान मुलांसाठी त्यांची प्रतिकार क्षमता वाढवण्यासाठी आणि त्यांची भूक वाढण्यासाठी मला ते खूप उपयुक्त वाटतात. माझी बाळाला त्याची चवही आवडते. ते रोज आनंदाने पिते. सर्वतः पाहता आरती व्यास यांच्या सोबतचा माझा अनुभव खरंच छान आहे. मी तुमच्या आणि तुमच्या कुटुंबियांच्या आरोग्य समस्यांसाठी वैद्य आरती व्यास यांचे नाव सुचवेन.
डॉक्टर आरती व्यास त्यांच्याकडे पंचकर्म केल्याने मला खूप चांगला फरक माझ्या मध्ये जाणवू लागला. जिथे मला बाकीच्या डॉक्टरांनी सांगितले की आपण काहीही करू शकत नाही.त्यामुळे मी माझ्या आवाजाबद्दल सर्व आशा सोडून दिल्या होत्या. पण यांच्याशी बोलले आणि त्यांनी दिलेल्या औषधामुळे 1 महिन्यातच माझा मलाच माझ्या आवाजात फरक जाणवू लागला. ज्या कारणासाठी मी त्यांच्याकडे गेले होते, तो त्रास 1 महिन्यातच नाहीसा झाला. वैद्य आरती व्यास त्यांच्याशी बोलून मला खूपच हलके आणि उत्साही वाटले.त्यांच्या क्लिनिक मध्ये सुद्धा खूप छान वाटते. त्यांची औषधे चालू केल्यापासून माझी भूक आणि झोप नियमित झाली.त्यामुळे मला व्यायाम करायला उत्साह वाटू लागला आणि मी माझ्या आरोग्यावर लक्ष केंद्रित करू लागले. सर्वतः पाहता आरती व्यास यांच्या सोबतचा माझा अनुभव खरंच आनंददायी आहे. त्यांच्या औषधामुळे माझी चिडचिड सुद्धा कमी झाली आहे.
मी सौ राधा तुषार ओक. मला नऊ वर्षाची मुलगी आणि सात वर्षाचा मुलगा आहे. सीझन बदलला की माझ्या मुलीला सर्दीचा वरचेवर त्रास व्हायचा. तिचा कान दुखायचा, कान फुटायचा देखील. मुलाची कफ प्रवृत्ती असल्यामुळे मुलालाही सतत खोकला आणि कफचा त्रास व्हायचा . डॉक्टर आरती व्यास यांच्याकडून मी Biommune Gold Drops आणले. त्याचा खूपच फायदा झालेला मला जाणवला. ‌ मुलीची वरचेवर होणारी सर्दी कमी झाली, मुलाचं कफचं प्रमाण खूपच कमी झालं. आता त्याला वरचेवर होणारा खोकला ही अजिबात होत नाही. तसंच त्या दोघांची उंची आणि वजन या दोघांमध्ये मला drastic चेंज जाणवला. तसंच दोघांचं कॉन्सन्ट्रेशन सुद्धा खूप चांगलं झालंय. इम्युनिटी खूपच वाढलेली मला जाणवते आहे. माझा मुलगा थोडा चंचल होता तोही आता खूप शांत झालाय.मला या *Biommune Gold Drops* चा खूपच फायदा झालेला जाणवला आहे. डॉक्टर आरती व्यास यांना माझे मनःपूर्वक आभार.
Hello, this is Priya Shinde hereby sharing my experience with Vyas Ayurved. I came for treatment at Vyas Ayurved in May 2017 as I have had a prior miscarriage in 2016 and later on I was not able to conceive . I had taken a few allopathic treatments and was suggested IVF. But somehow I don't want to go for it. During the same time I had attended madam's lecture on Women's day in our M.S.E.B. office and somehow I felt we should give it a try as I had always had belief & followed Ayurveda since childhood. After visiting Vyas Ayurved, it was a great experience. On verification of all prior reports Mam suggested Panchkarma & Pre-conception Regime (For me & my Husband) for 3 months along with some ayurvedic Medicines. Also the mental support and positive outlook towards all the Pre- pregnancy process was the best part of this. Focus was on the appropriate diet, lifestyle, mental and physical health. After genuinely following all directions given by Dr. Aarti Vyas, to my surprise I conceived in 2 months i.e Aug 2017. Even during the entire Pregnancy, I continued the Ayurvedic medicines given by her. I seriously felt very strong, fit, motivated and energetic during the entire 9 months of span even though I am a working woman and had to manage both house & Workplace during pregnancy. Unlike others the fatigue period faced during pregnancy was very negligible for me. I seriously enjoyed those days !!! I am now blessed with a Baby boy who is very sharp and super energetic. I consult with Dr Vyas for my Baby as well whenever required. I have been giving him Biommune Gold drops as well since 1 year. His immune system has improved since then as his frequency of cold and cough is reduced.
Hey my name is Rupeka and I'm 26 yrs old. Like every other girl I had no different story, I was suffering from PCOD, Hair fall issue, Acne all over my face, dull and uneven skin tone. And mostly important, had gained a lot of weight in past years, due to PCOS. Then once my massi did tell me about Dr Aarti as she is her friend, So now it's been almost 6 months I'm taking her medication and now i can say I have seen a drastic change. I have also somehow felt that I have overcome my PCOD & I can see the difference as having inch loss. Somewhat acne has also been cured. Now I feel more light, active and even working for hours still feel energetic Also would like to thank Dr. Aarti as she guides very well. I feel more confident now and also I used to overthink, but the way she guided me has also helped me a lot. After the Panchakarma Treatment in June 2020, I'm feeling much more light, have become calm now as well and started taking things in a positive way rather than getting stressed. Also I feel more active now from previous. For me this is really a life changing experience as I have seen the difference in many things like for unwanted hair growth due to PCOS, weight, The cream which she gave me helped with my skin issues to over, as well the Dravya's hair wash powder, due to which my hair fall issue has also been cured. Thank you so much Dr Aarti. 😇
Hello, We have been visiting the Doctor since April 2019. Our problem can be summarised as unexplainable infertility at that point. Before visiting her I had visited at least three gynaecologists, every time each one of them started with a known routine for infertility like ovulation study, medicines to rupture eggs and so on . No one has gone to the root cause, that's why we were not able to conceive. Most importantly, before taking all these infertility medicines our reports were perfectly normal. So we were quite unsure why I needed to take all these medicines. Just before visiting the doctor, we were so frustrated that we even opted for IUI in Feb 2019. In this duration I was taking medicine for prolactin imbalance. Dr. Aarti listened to every tiny detail very patiently. She knew that this journey was quite painful and frustrating. She advised both of us ayurvedic medicines to ensure mental and physical balance. She also advised me meditation and explained its importance to restore hormonal balance. I have undergone Panchakarma and Shirodhara treatment at her clinic, which was done methodically and carefully. As a result of all these treatments there was significant improvement in my hormonal levels, skin, hair, menstrual distress. Meanwhile I was still taking medicines for prolactin . To our surprise we got positive pregnancy test in July 2019, but unfortunately I had miscarriage within a month. In that period as well Dr. Aarti helped us a lot to deal with this mishap. We continued her treatment after that. My hormonal balance was achieved and I stopped taking medicines for that.We got our pregnancy test positive again in February 2020. We were out of Pune in that duration.but she was available for consultation on phone as needed with diet, medicines, exercise. Now we are in the 7th month of a healthy pregnancy with no external hormones. And we are really thankful for her treatment and overall support . It's been a great pleasure to associate with Dr.Aarti.
Since 2014 we connected with Dr Aarti Vyas madam but actually attached in 2016 in my first pregnancy. I suffered different health issues in the first, second & third trimester. Dr Aarti madam understood the situations & design my whole trimester or post delivery with medicine, good Counselling, useful exercises, meditation, Basti treatment, psychologically Preparation of parenting, avoid unwanted things, nutritious diet, monitoring on necessary weight, sometimes homemade medicine, and it make easy to follow. I went through major stitches after normal delivery which was very well cured by Tub Bath Tablet Therapy which was advised by Aarti madam. With the treatment we both are satisfied and enjoyed pregnancy duration and enjoying parenting with our 3yrs healthy baby girl without any additional vaccination, No any major health issues. Her illness frequency is less. This Treatment is so useful and helpful for us, especially Suvarna medicine. Now we are doing a Second Pre Pregnancy Treatment. We are really thankful to Dr Aarti vyas madam for the beautiful, safe, joyful experience. Thank you Doctor
So, I am a teenager and from nearly 5 to 6 months ago I started facing a problem. My periods were normal. When I was not on period and did an activity including running, I had a little blood flow. No matter what my period date was, it happened. And only when I did a running activity. When I played other games, danced or went cycling it didn't happen. It gave me painful cramps and some blood flow. So Aarti mavshi gave me two of her medicines, a powder Manasa and a pill. And as long as I took them, everything was in control. I didn't get blood flow or cramps even if I ran. So, my mom convinced me that these are Herbal & Safe! The effect was only till I took the medicines. But it was still very helpful. Thank you Aarti mavshi!
Thank you for the safe and effective solution for my Grey Coverage. I was using hair color for a few years now and which probably has caused huge side effects on my hair, over the period of last few years. Which forced me to use hair color further. Because of side effects and concern of chemicals , I was searching for a better option, my sister introduced me in the month of May. However now I am using your product, and getting good Grey coverage and that also without chemicals. My hair structure is slowly improving. What does anyone want more than this? Thank you so much for the good product and guidance.
"Shrisha" our daughter just turned 2 and believe me, right from my First Pregnancy Test Report till now she is doing wonderful. She is a Pure Ayurvedic Immunity Baby! Biommune drops help her with the immunity development. Which helps her in fighting with common cold, fever & cough. She recovers very fast. She loves the taste and without fail takes drops daily. She calls it as Magical (Jaduche) Drops.
Taking this opportunity to thank Dr. Mrs Aarti Vyas. I have known the duo couple since 2007. I was following Dr. Rajesh and his medication since then. I was introduced to Dr. Aarti Vyas by Vyas Sir, when I approached him during the 3rd month of my wife's pregnancy. Dr. Aarti guided us on the Masun Maas Chikitsa (Pregnancy Care) and that made wonders. My wife followed the medication and other instructions thoroughly. It helped us at an amazing extent. On 9th Feb 2011 were blessed with an angel, namely Amala. She is a gift indeed. Today she outstands any of her aged kids when it comes to maturity, understanding and behaviour. She was always a good girl. I never saw Amala crying day and night, falling ill and troubling any of my relatives ever during those days of "Shishu Avastha"(Infant Care). We both (Mrs Rashmi and I) had no issues bringing her up owing to Amala's calm and composed nature.. I strongly believe the Masun Maas Chikitsa helped my wife and my daughter.
Frequently Asked Questions